I love perfume!! It's a challenge for me every day trying to choose a scent to wear. I do have a few favorites though...but I'm not quite sure what his favorite is of my collection. There's only one time Dee has commented on a scent...and it wasn't mine..=( Ew.
Anyways...so the challengers are:
Moschino Cheap and Chic
"I Love Love"
I love this perfume. It's a strong scent, and I think it captures my personality in a bottle. Shy but daring to be bold. Source:
here
Dolce and Gabbana "Light Blue"
So this is a favorite of a lot of people. I smell it often while I'm walking through the mall. I love it, but I bet I'll smell it on a guest at our wedding. =| Source:
here

L.A.M.B. Fragrance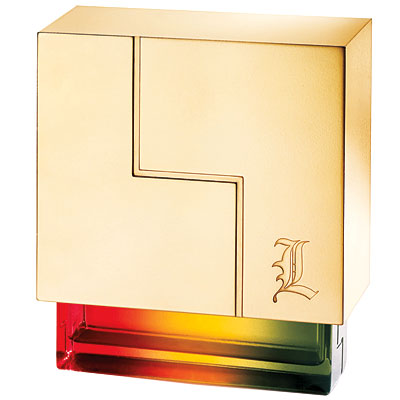 This is my new favorite scent. It's girly with a little rockstar to it. My vote is heavily weighing on the one so far. photo courtesy of
instyle
.
For him...i hope he wears Calvin Klein's Escape. It's his signature smell, and I love it!
what scent are you wearing/did you wear on your wedding day?